Module 3 - Fitting the Engine
Engine Installation:
<9th September 2005>
I've been trying to think about how to sort out how to block up the gap on the right hand rear of the engine that was caused by the moving the starter motor from the right to the left. As you can see in the picture below taken from one of Westfields 1800 engined cars from the total kit car live show.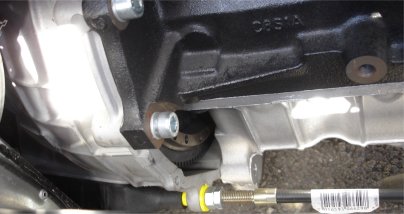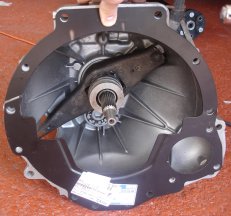 So after some searching on other build sites i found a couple of people had got around this by getting hold of a sandwich plate from a late Sierra that used the MT75 box (FINIS 6559240). So i called up my local
DoverCourt
Ford Parts depot and ordered one. They weren't carried in stock so they had to order it in for me but they called the next day to say they had it and so i went to collect it that afternoon. It was £7.21 + VAT which i figure is a bargain for the amount of work it would save me from making a plate! As you can see in the picture on the right the fit looks good but i will know more when i get the engine back from Westfield.
<15th October 2005>
As Westfield had inserted a Spigot Baring for me i decided to test the fit of the engine and gearbox. By putting a block under the gearbox i was able to mate the pair bolt them together. Looking at them joined it seems that i don't actually need the new sandwhich plate after all! The main gap in the pictures is covered due to my engine having a bigger sump then the earlier Zetecs.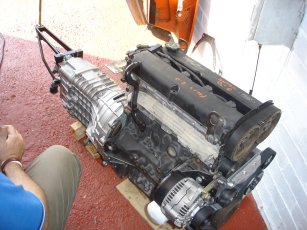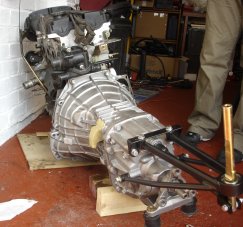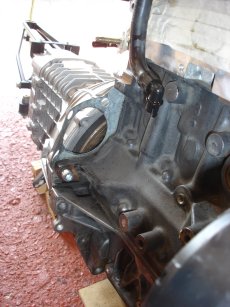 <10th January 2006>
Fitted the Engine
<13th January 2006>